International Liberty
When I want to feel optimistic about China, I look at data from Economic Freedom of the World to confirm that there was a lot of economic liberalization (triggered in part by some civil disobedience) between 1980 and the early 2000s.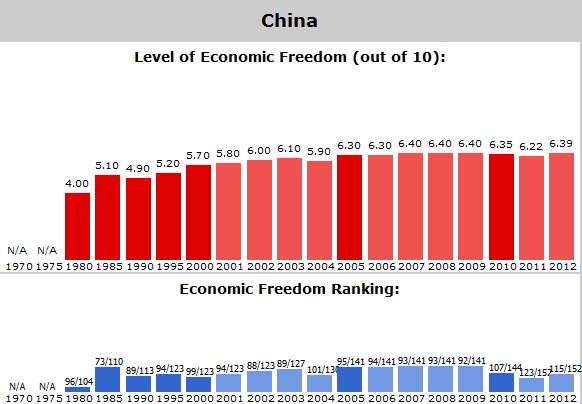 Then I look at how that period of capitalist reform dramatically improved living standards and reduced poverty.
But I also look at the same data if I want to feel pessimistic about China. That's because there hasn't been any additional liberalization in the past 15 years. China is basically treading water, and that means it is actually losing ground as other nations reform.
Indeed, it is now ranked #107 after being ranked as high as #87.
Which is why I've argued – repeatedly – that China needs a new period of free-market reform.
And that includes adopting better trade policy.
Which raises an interesting question:…
View original post 1,294 more words