International Liberty
I've warned many times that Italy is the next Greece.
Simply stated, there's a perfect storm of bad news. Government is far too big, debt is too high, and the economy is too sclerotic.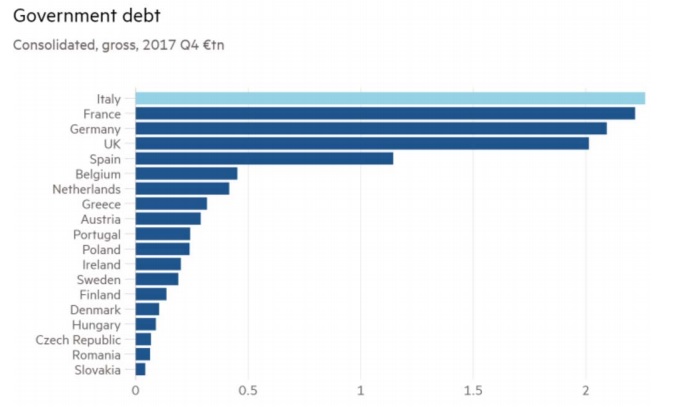 I've always assumed that the country would suffer a full-blown fiscal crisis when the next recession occurs. At that point, tax receipts will fall because of the weak economy and investors will realize that the nation no longer is able to pay its bills.
But it may happen even sooner thanks to a spat between Italy's left-populist government and the apparatchiks at the European Commission.
Here's what you need to know. There are (poorly designed) European budget rules, known as the Maastricht Criteria, that supposedly require that nations limit deficits to 3 percent of GDP and debt to 60 percent of GDP.
With cumulative red ink totaling more than 130…
View original post 1,335 more words