International Liberty
Ever since 2010, I've been pointing out that Venezuela is a horrifying and tragicexample of what happens when the private sector in a country is almost completely suffocated by excessive government.
And with the country now in a death spiral, you would think it's a perfect time for further commentary. I sometimes wonder, though, what I can write that isn't ridiculously repetitive.
But a couple of recent conversations have convinced me of the need to address two points.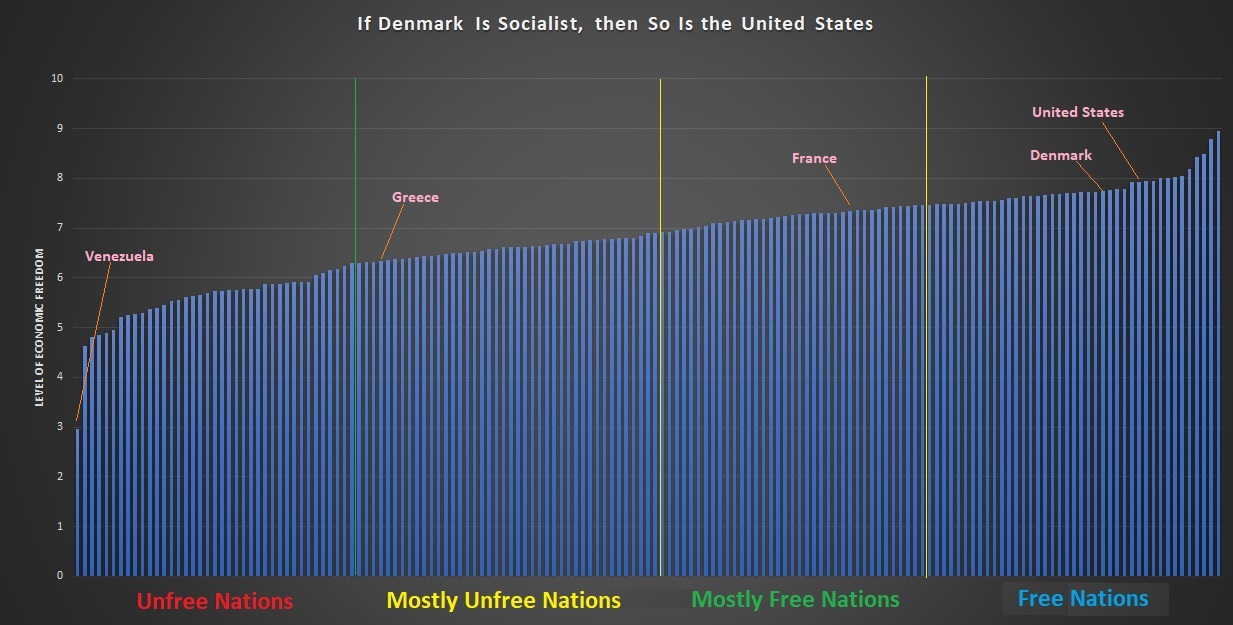 First, it's important to emphasize that not all statism is created equal. When writing recently about Denmark, I created a chart to show how that country was much more pro-market than France. And that same chart showed that France was much more capitalist than Greece.
And guess which country was the most statist? If you said Venezuela, you're right.
And the lesson from this data…
View original post 877 more words