Reblogging for future reference.
International Liberty
When Crazy Bernie became a national political phenomenon back in 2015, I pointed out that the Vermont Senator isn't actually a socialist.
As I remarked in this brief interview with Melissa Francis, the technical definition of socialism involves government ownership and control over the "means of production." In other words, policies such as collective farms and government factories.
It's possible that Bernie Sanders secretly supports those policies, but his public positions are conventional statism – i.e., lots of redistribution, cronyism, and intervention.
Those policies are destructive and harmful, to be sure. Just think about basket-case economies such as Greece and Venezuela.
But not all left-wing economic policies are socialism. Which was the point I made two years ago when I put together this diagram.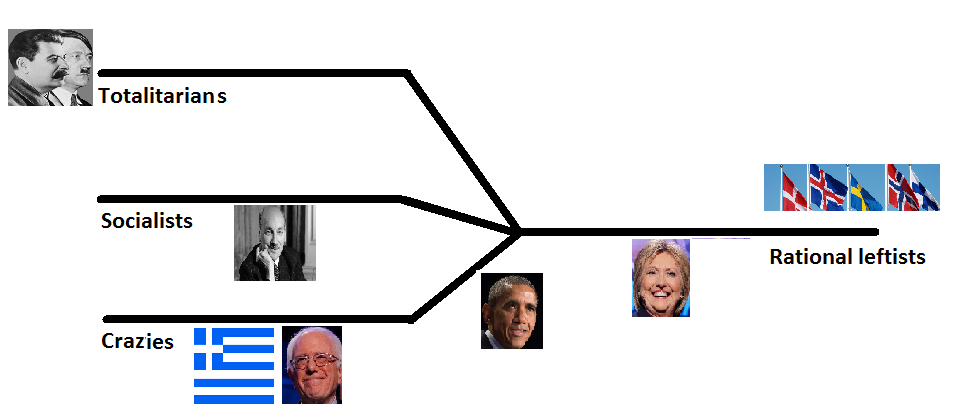 As you can see, I think Sen. Sanders belongs on the far left, but he represents a different strand of statism. At least when…
View original post 155 more words