International Liberty
During periods of economic weakness, governments often respond with "loose" monetary policy, which generally means that central banks will take actions that increase liquidity and artificially lower interest rates.
I'm not a big fan of this approach.
If an economy is suffering from bad fiscal policy or bad regulatory policy, why expect that an easy-money policy will be effective?
What if politicians use an easy-money policy as an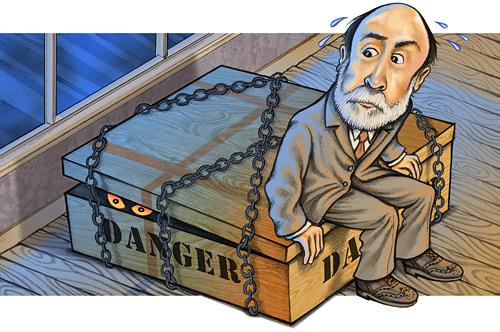 excuse to postpone or avoid structural reforms that are needed to restore growth?
And shouldn't we worry that an easy-money policy will cause economic damage by triggering systemic price hikes or bubbles?
Defenders of central banks and easy money generally respond to such questions by assuring us that QE-type policies are not a substitute or replacement for other reforms.
And they tell us the downside risk is overstated because central bankers will have the wisdom to soak up excess liquidity at the…
View original post 1,370 more words