Reblogging for future reference.
International Liberty
I've been in China this week, giving lectures about economic policy at Northeastern University in Shenyang.
I've explained that China has enjoyed reasonably impressive growth in recent decades thanks to pro-market reforms. But I've also pointed out that further economic liberalization is needed if China wants to avoid the middle-income trap.
That won't be easy. Simply stated, I don't think it's possible to become a rich nation without free markets and small government.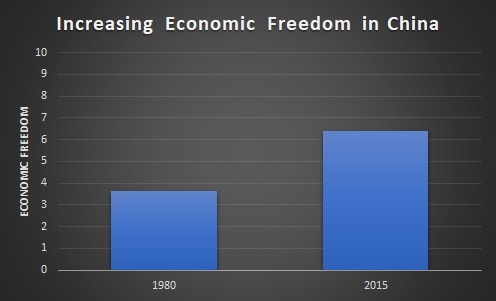 The good news is that China's economic freedom score has increased dramatically since reforms began, rising from 3.64 in 1980 to 6.40 in the latest edition of Economic Freedom of the World. And there's been a dramatic increase in prosperity and a dramatic reduction in poverty.
The bad news is that a score of 6.40 means that China is only ranked #112 in the world. That's way too low. The country needs a new…
View original post 530 more words