International Liberty
President Trump is a protectionist. He doesn't understand the principle of "comparative advantage." And he's wrong about the implications of a "trade deficit."
But that doesn't mean everything he says about trade is wrong.
He frequently accuses other nations of "unfair" treatment of American products and China is one of his favorite targets.
Well, there's some truth behind Trump's bluster.
Here's the World Trade Organization's data on tariff rates imposed by the United States and China. As you can see, the United States has lower taxes on trade, which should be viewed as a net plus for the American economy (though we should be at 0.0, like Hong Kong).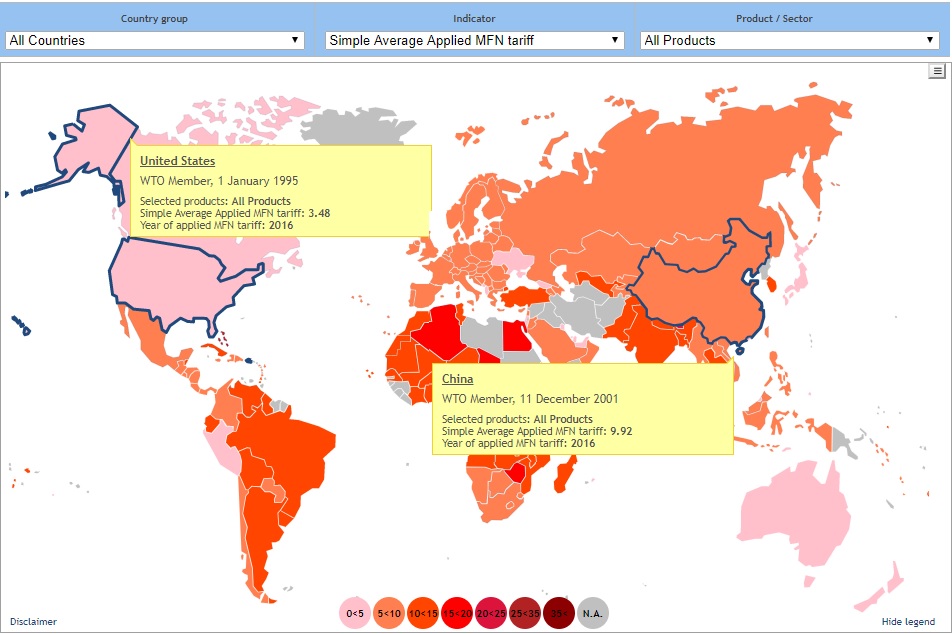 Now let's look at the trade data from the Fraser Institute's Economic Freedom of the World.
As you can see, China moved substantially in the right direction in order to qualify for WTO membership…
View original post 624 more words